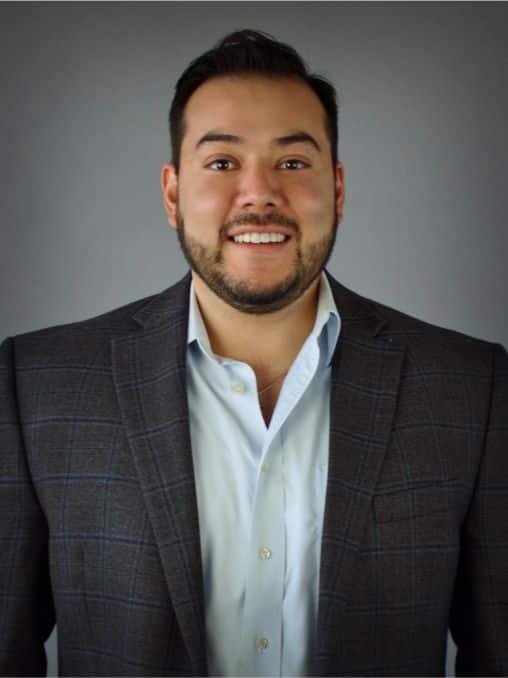 Jonathan Garza
San Antonio native Jonathan Garza moved to Waco to attend Baylor University and quickly became obsessed with the historic Central Texas town. Since 2008, Jonathan has played a pivotal role in the revitalization of Downtown Waco working in diverse capacities on a number of projects. In his role as Director of Development at Turner Brothers, he continues to play an integral role in all Turner Brothers developments across the region.
After graduating from Baylor in 2008 with a Bachelor of Business Administration in Entrepreneurship and Financial Services and Planning, Jonathan founded Red Cap Consulting with the goal of utilizing his experience in operations, accounting, and marketing to assist small businesses in the area. A short time later, while working with one of his clients, Jonathan became a partner in a local restaurant, The Olive Branch. Not long after he decided to venture into the Real Estate Industry and acquired his sales license. In 2016 he joined the Turner Brothers team as a Residential Realtor®, and since Jonathan has worked in residential and commercial real estate, and now development. With over a decade of real estate experience, as Director of Development he works to ensure past developments continue to uphold our high standards, overseeing current projects progression, and identifying prospective new projects.
Jonathan's favorite Turner Brothers development is Union Hall because it was the first project he really got to be apart of every aspect of the development before stepping into his current role on the development team. He has a strong tie to the arts community in Waco and utilizes those connections to bring a unique, local aspect to every Turner Brothers projects. Jonathan currently resides in Hewitt with his wife Alex and their dog Bronx, whom they rescued from the Humane Society.
Education: Bachelor of Business Administration from Baylor University, 2008
License: Real Estate Agent in the State of Texas