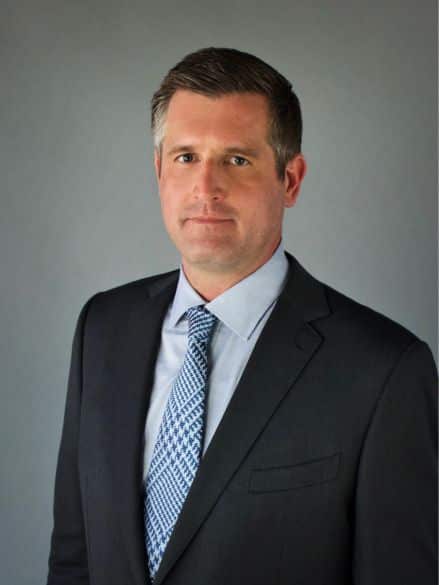 SHANE TURNER | BROKER/PARTNER
Shane Graduated from Baylor University in 2002 with a degree in Political Science.  Since graduating Shane has made a career in Real Estate and Real Estate Development.  He started his first development in 2006 and since that time has completed well over $150 million in developments of multi-family, office, and commercial retail.  Shane is an active principle in various real estate investment and development companies whose portfolios range from single-family residential rentals, multi-family units, commercial retail, restaurant, and office spaces.  Shane is very active in the Waco community and serves on the board of numerous charitable and community organizations.  He is an active member of Harris Creek Baptist Church in McGregor and downtown Waco, Texas.
Education: Bachelor of Science from Baylor University, 2002
License: Real Estate Broker in the State of Texas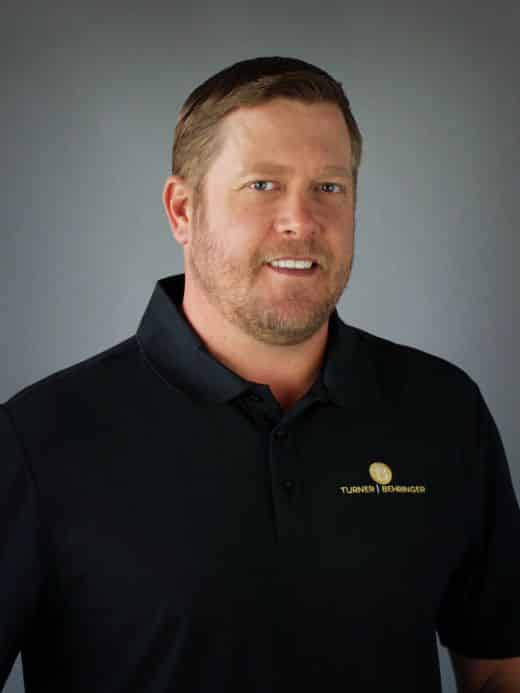 CODY TURNER | CONSTRUCTION MANAGER/PARTNER
Cody Turner is a second-generation builder and an urban developer who was born in Temple, Texas and raised in Central Texas. A graduate of Baylor University majoring in marketing and entrepreneurship, Cody also received a degree in real estate from Texas Tech University. He served in both the U.S. Army and Army National Guard.
Since 2005, he has owned and operated Kunkel Construction, Inc. which is a leading builder of exceptional custom and spec homes in Central Texas. Kunkel Construction is a long-time member of the Heart of Texas Builders Association.
Cody also owns and operates a commercial construction company, KCFI, Inc. Since 2008, KCFI, Inc. has renovated and constructed $250 million across multi-family apartments, luxury lofts, retail spaces, restaurants, subdivisions and more. KCFI, Inc. is an active member of Central Texas Chapter of the Associated General Contractors.
Education: Bachelor of Business Administration from Baylor University, 2003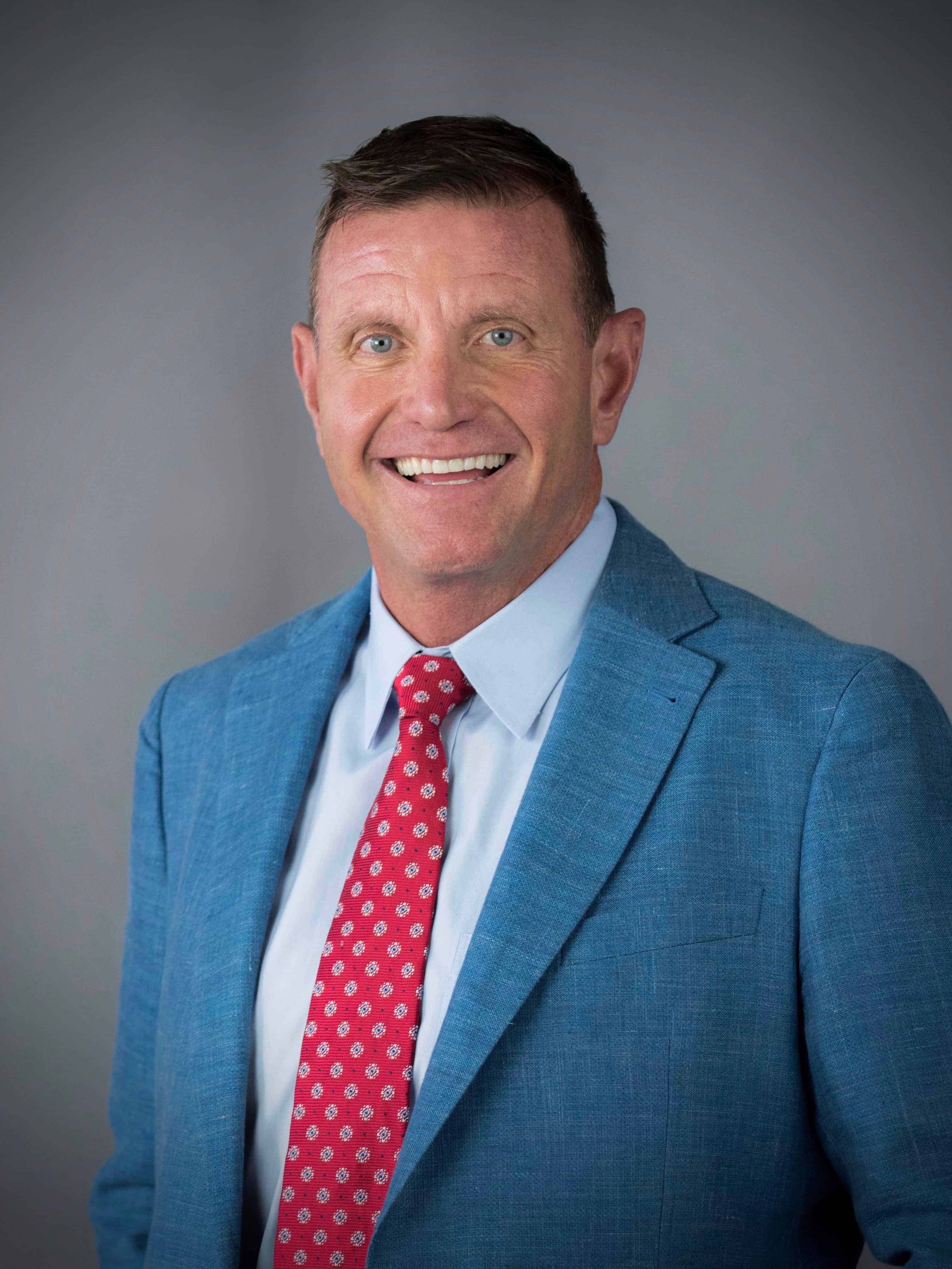 TODD BEHRINGER | DIRECTOR OF FINANCE/PARTNER
Todd grew up in the small Central Texas town of Crawford and graduated from Baylor University's Business School (Honors) with major concentrations in both Finance and Marketing, with a minor in Accounting.
Upon graduation in 1988, Todd entered the corporate world of accounting with Lennox Industries, a Fortune 1000 company, where he specialized in forecasting, budgeting, asset allocation, and financial reporting.
During his tenure with Lennox, Todd obtained the distinction of becoming one of the youngest employees ever to be considered for a C-level position.
Behringer's primary passion was in Entrepreneurship and Real Estate Development; thus, beginning in 1992 a journey that would not end until 2013, with the successful sale/acquisition of his privately owned 550 employee-based consumer loan business to another publicly traded firm for $103.5 million.
Consistently leading a business that generated $65 + million in revenue annually, controlling real estate assets in excess of $45+ million, while also negotiating 40+ prosperous mergers/acquisitions during this time period, Todd brings to the Team his extraordinary organization, management, and capacities to scale and grow the Turner Behringer Brand.
In addition to the position of Director of Finance for Turner Behringer, Todd currently holds the title of Chief Executive Officer for The Behringer Group, LLC, a parent company for both Bicycle World and Waco Running Company.
Todd and his wife Susan live in the Woodway area, with their daughter Taylor and two feisty Jack Russell terriers. Time outdoors is time well spent, as Susan has completed multiple 100-mile endurance races on both foot and bicycle, while Todd has completed 20+ Ironman events, including two invites to the Ironman World Championships in Kona, Hawaii; the birthplace of Triathlon.
The Behringer's are active supporters of both Community and Schools, having been lead donors in these developments: The Taylor Lee Behringer Playground (Waco Montessori) The Midway ISD Education Foundation (South Bosque Elementary) The Todd and Susan Behringer Family Aquatic Complex (YMCA of Central Texas) and McLane Stadium (Baylor University)
Education: Bachelor of Business Administration from Baylor University 1988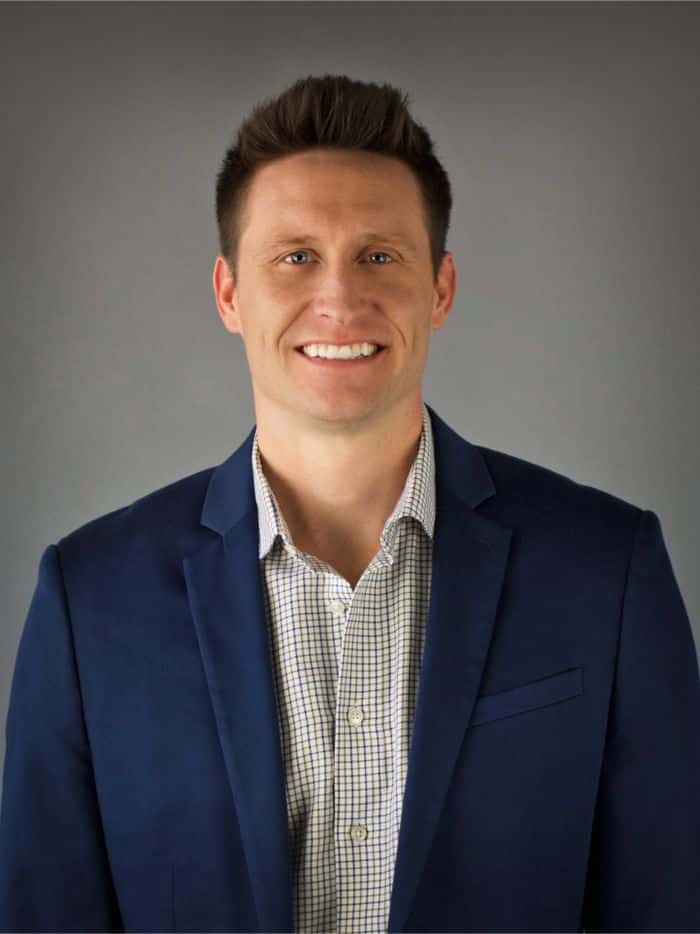 CLAY FULLER | DIRECTOR OF REAL ESTATE
Clay Fuller provides commercial real estate brokerage services for Turner Behringer where he specializes in project leasing and representing businesses with their office, retail and industrial space requirements. Prior to joining TBRE, Clay worked for an Austin based private equity shop where he oversaw a $35 million dollar Real Estate portfolio.
As division Manager, Clay established leasing, property management, construction management, and acquisition/disposition processes. He executed on 150,000 SF of leases, ran point on $3 million dollars of tenant improvement finish out and successfully completed $7 million dollars of transactions during his 3-year tenure.
Clay played 6 years of professional baseball in the Los Angeles Angels of Anaheim organization as an outfielder before joining the Baylor University football team in the fall of 2011. As an inside receiver, he contributed on two Big 12 Championships ('13, '14). Clay received a B.A. in Real Estate and was awarded the most outstanding real estate student by Baylor in the spring of 2015.
Outside of real estate, you can find Clay supporting his wife, Makenzie Fuller (Associate Director of Basketball Operations), and mother-in-law, Kim Mulkey (Baylor Head Coach), at the Ferrell Center cheering on the Baylor Lady Bear Women's Basketball team.
Education: Bachelor of Business Administration from Baylor University, 2015
License: Real Estate Agent in the State of Texas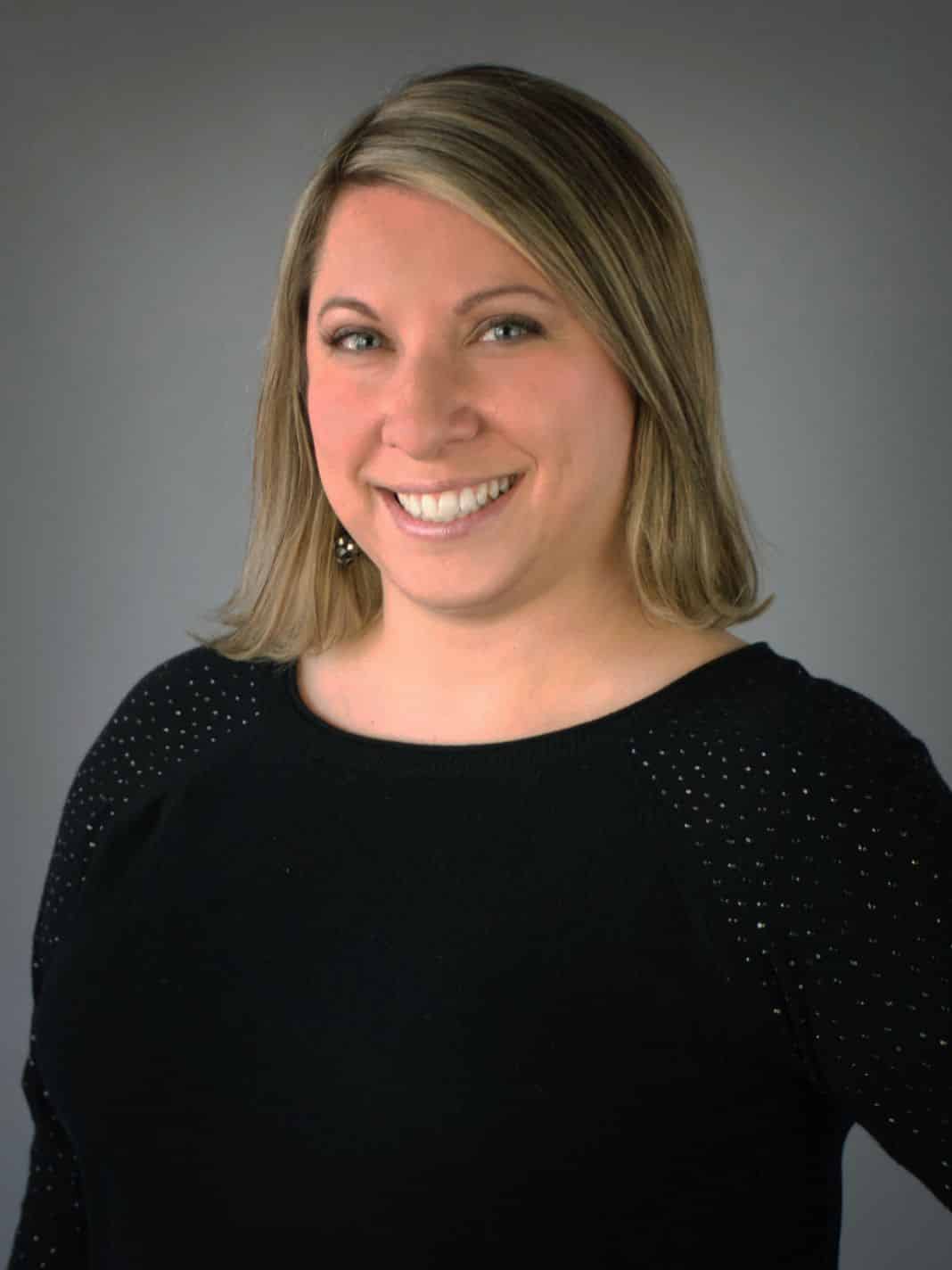 HYLA RUIZ | OFFICE MANAGER/AGENT
Hyla was born and raised a Hoosier in Frankfort, Indiana. She moved to Texas in the summer of 2005 to be closer to her family and has lived in the Central Texas area ever since. Hyla graduated from Tarleton State University in 2012 with a degree in Business Administration. She has over 10 years in the banking and sales industries. After working in the real estate industry, she realized where her passion is. As of 2016, she is now a licensed real estate agent in the State of Texas and she currently manages the leasing office and property managers for Turner Behringer Real Estate. She also manages four Home Owner's Associations. Hyla and her husband Michael live in Woodway, Texas with their 2 children: Mikaela and Michael, and their 4 puppies. Hyla enjoys reading, coaching her daughter in softball, and riding motorcycles with her husband.
Education: Bachelor of Science from Tarleton State University, 2012​​
License: Real Estate Agent in the State of Texas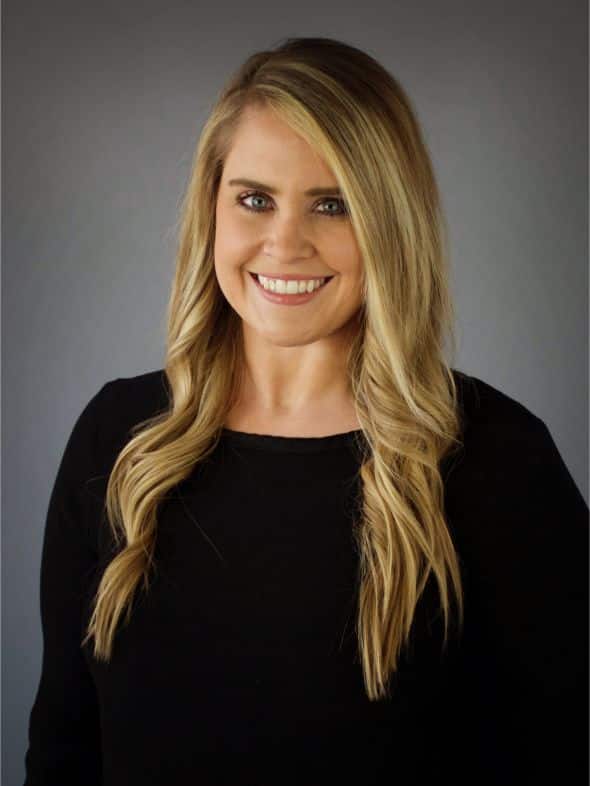 BRITTEN BISHOP | LEAD PROPERTY MANAGER & LEASING AGENT
Britten grew up in Austin, Texas. She graduated from Texas State University in 2015 with a Bachelor of Science in Family and Consumer Sciences and a Minor in Business Administration. Britten began her career in sales and customer service while working for James Avery Craftsmen in college. She has over six years of sales, customer service and management experience. After graduating, Britten relocated to Waco, where she joined Turner Behringer Real Estate's team. She is currently working on obtaining her real estate license. Britten handles property management for commercial developments, The Lofts at Franklin Square, and Single Family Homes and Duplexes.
Education: Bachelor of Science from Texas State University, 2015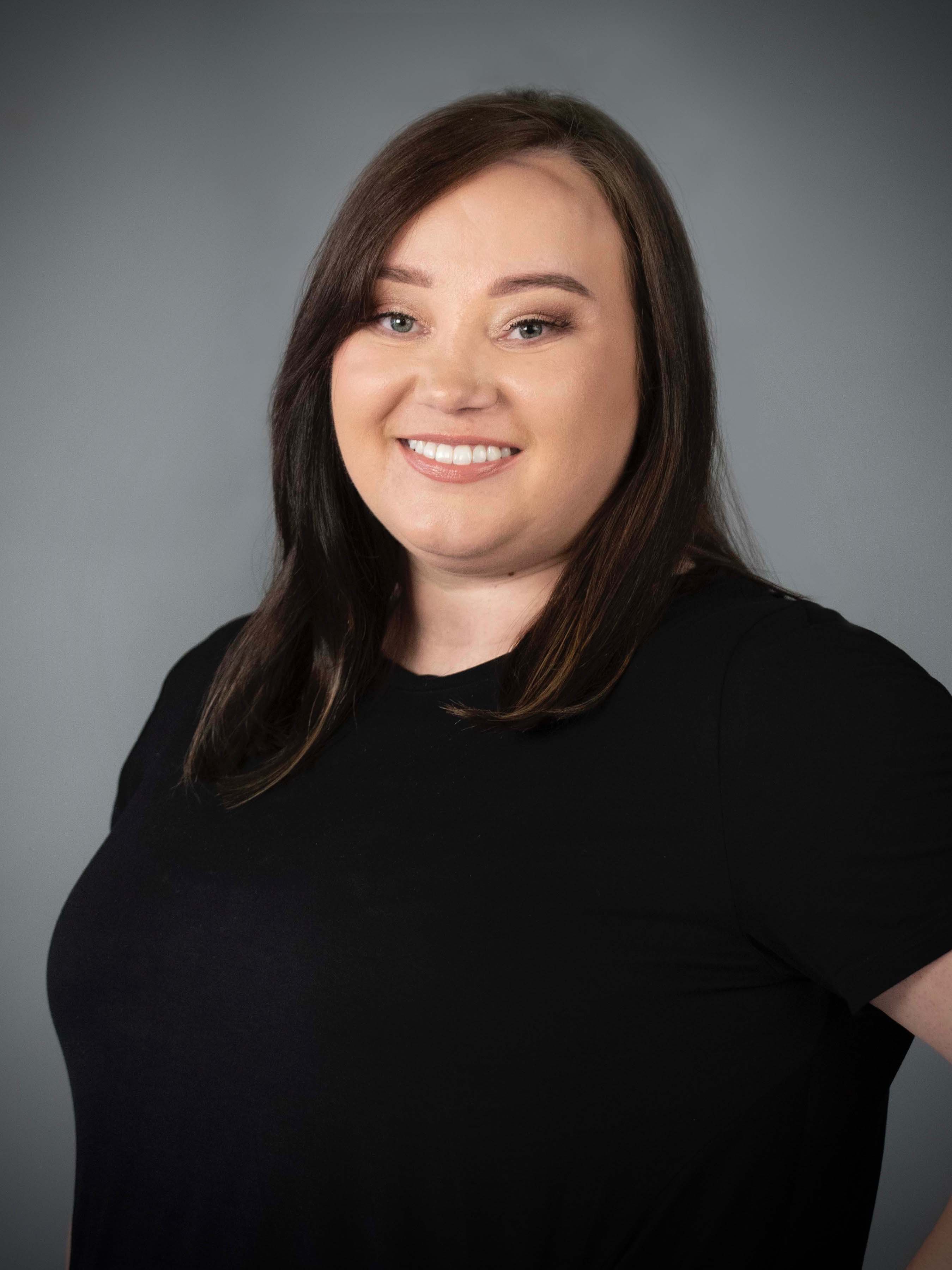 ALISSA GRAVES | PROPERTY MANAGER & LEASING AGENT
Alissa grew up in Valley Mills, TX. After graduating from Valley Mills High School she attended Cisco College. While at Cisco College, Alissa played 2nd base for their softball team, Go Wranglers! She graduated in 2012 with an Associate's Degree in General Studies. Alissa is an active member of Moldbreakers Fellowship and is a licensed real estate agent in the State of Texas with over 3 years of property management experience.
Education: Associates Degree in General Studies from Cisco College, 2012
License: Real Estate Agent in the State of Texas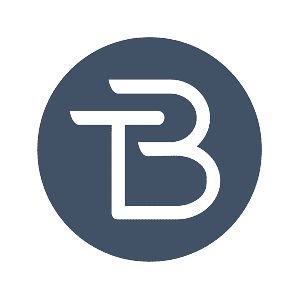 BAILEY FISHER | PROPERTY MANAGER & LEASING AGENT
Originally from Southeast Texas, Bailey grew up in a small town east of Houston. After graduating from Barbers Hill High School in 2012, she moved to Austin to obtain her degree in Communications from The University of Texas. She began her career in property management as a leasing consultant at an apartment complex in north Austin, where she found her niche in the real estate business. After moving to Waco in 2017, she gained experience in student housing and is now thrilled to be a part of the Turner-Behringer Real Estate Team as a property manager. She and her husband, Christian, currently live in Woodway with their two daughters, Natalie and Valerie. When not at work, Bailey enjoys beach vacations, sushi dates, and game nights with friends.
Education: Bachelor of Science from The University of Texas at Austin, 2016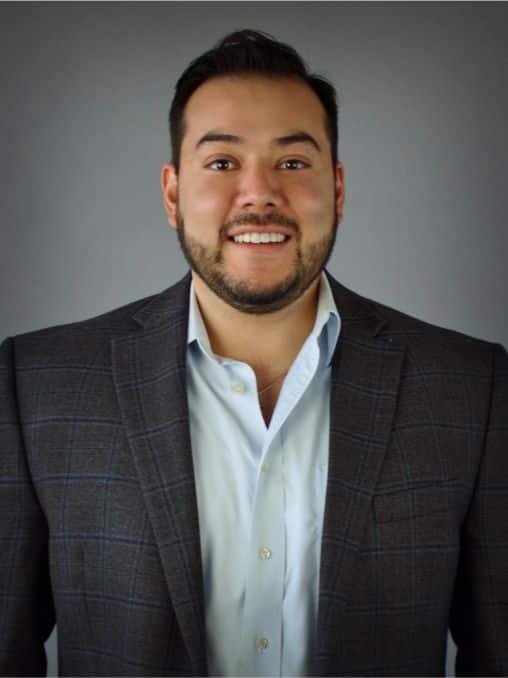 JONATHAN GARZA | COMMERCIAL SALES & LEASING
Originally from San Antonio, Jonathan moved to Waco for college and quickly became enamored with the town. He graduated from Baylor University with a degree in Entrepreneurship and Financial Service and Planning and he's taken that entrepreneurial spirit and enthusiasm into the real world. Out of the gate, he found success with his small business consulting firm, Red Cap Consulting and as a co-owner in a local restaurant, The Olive Branch. Jonathan started off his real estate career with a local development company and has had his hands in the revitalization of downtown Waco since 2008. He stays heavily involved in downtown and the growth of Waco, also bringing that energy and knowledge of the city to his real estate work.
Education: Bachelor of Business Administration from Baylor University, 2008
License: Real Estate Agent in the State of Texas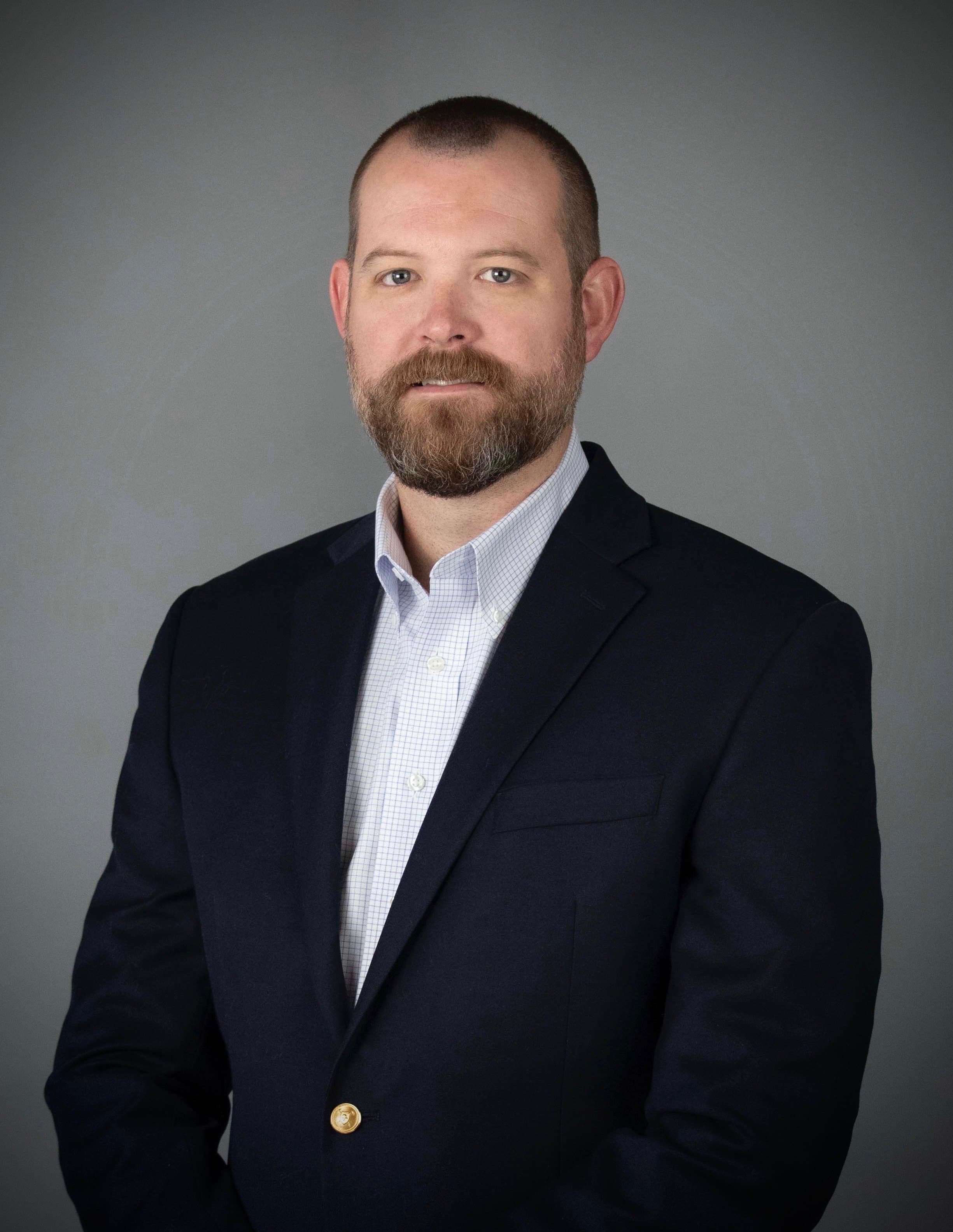 MATT COTE | MARKETING MANAGER
Matt Cote provides marketing management for Turner Behringer where he specializes in digital marketing while managing all aspects of TBRE's marketing operations. Prior to joining TBRE, Matt ran his own digital ad agency in the DFW area where he worked alongside companies such as The Richards Group and for clients such as FLOSS Dental, CityVet and other regional/national brands.
As Marketing Manager, Matt is working to develop Turner Behringer into a digital marketing leader in the central Texas real estate market.
Matt was born and raised in the Dallas, TX area. His family relocated to Charlotte, NC in 1998. He went on to attend Appalachian State University.
Matt and his wife, Hannah, live in China Spring, TX along with their 2 boys: Elijah and Luke. When not at work he enjoys the outdoors, Appalachian State football, and Texas BBQ.
Education: Bachelor of Business Administration (BBA) in Economics from Appalachian State University, 2004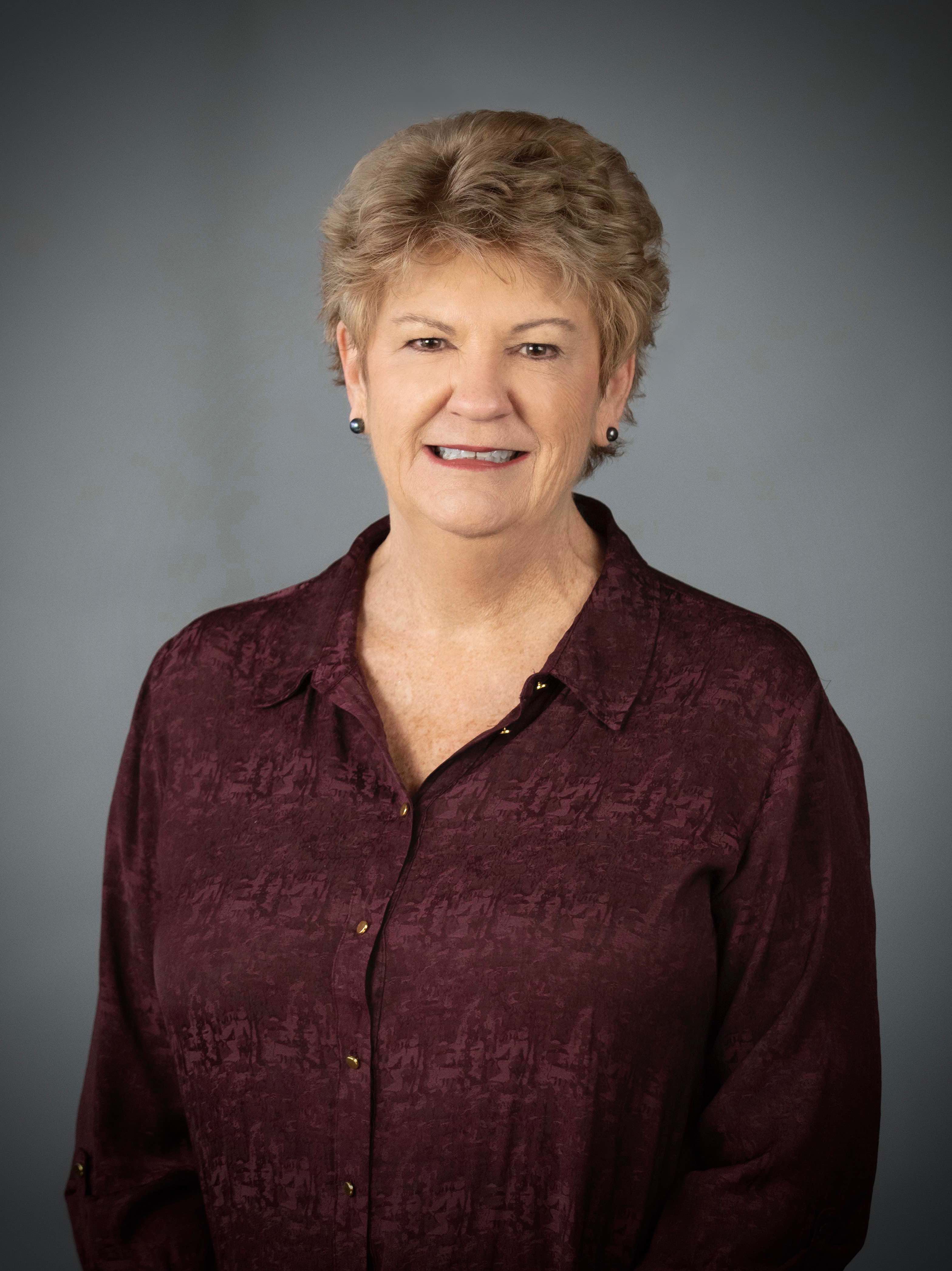 SHEILA JONES | REALTOR®
Sheila Jones, originally from Kentucky, has been a long-time resident of Waco.  She relocated here to take a position as VP of an international consumer-products company, taking it from start-up to over $100M in sales. Prior to that, she worked in banking and in the legal field. She brings to the table a wealth of experience in customer service, marketing and operational excellence. In 2012, she decided to pursue her life-long interest in real estate and obtained her real estate license.  Currently Sheila is involved in residential and commercial real estate, as well as new home construction and commercial property development. She has been involved in much of the downtown Waco growth over the past 5 years. Sheila and her husband, Robert live in west Waco and have two girls, Nikki & Kallie.  She is also involved in Midway High School PTA and is a past board member of Goodwill Industries.
Education: Bachelor of Business Administration from the University of Kentucky
License: Real Estate Agent in the State of Texas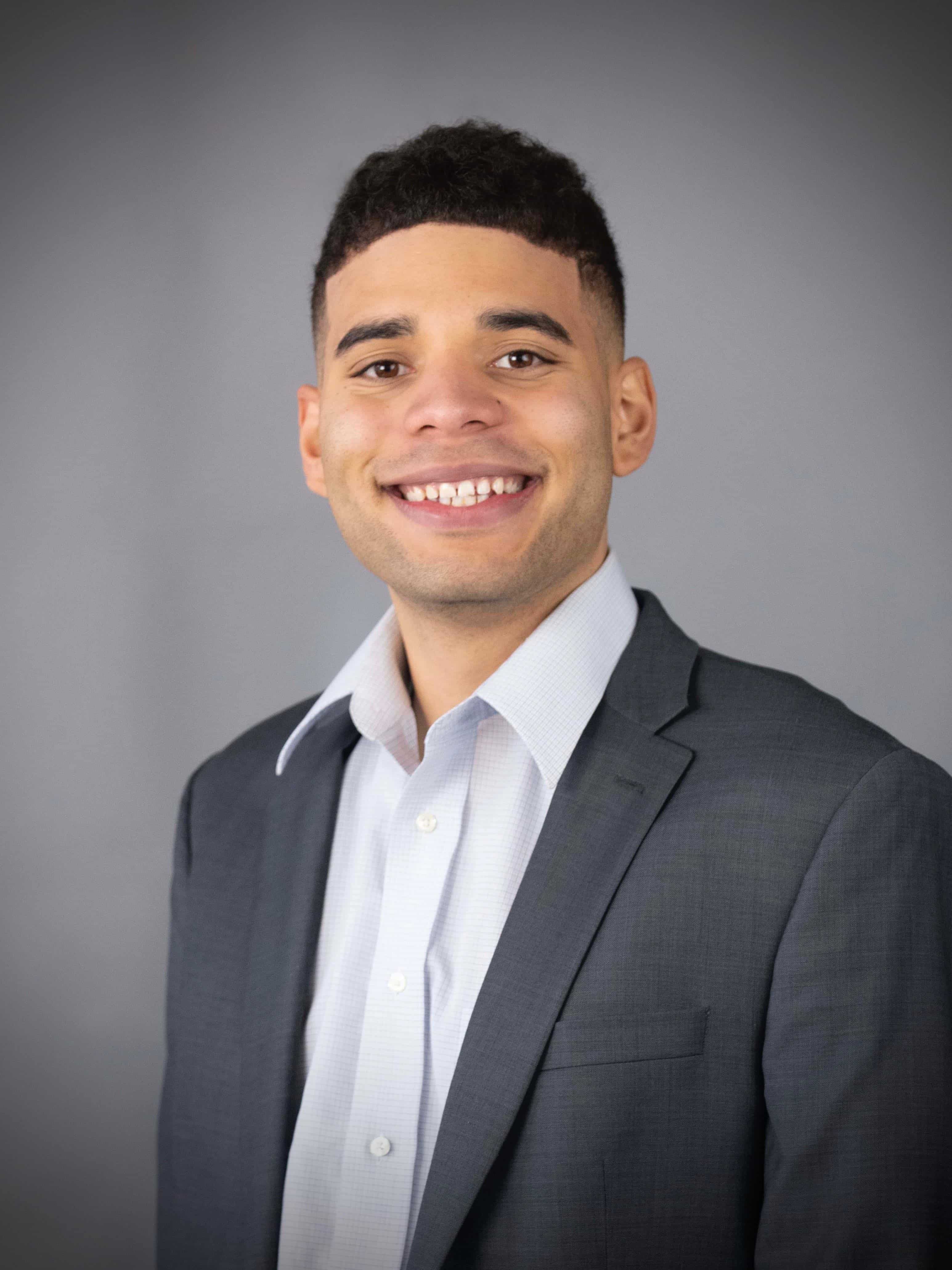 TY SADLER | REALTOR®
As a Waco native, Ty has witnessed the growth of the city firsthand. He has lived in many areas of Waco. After spending his early childhood years in the Lacy-Lakeview area, he relocated to the Midway ISD area to complete his high school education. Ty has been invested in his community, and has always been interested in helping the city become a better place. Ty is a residential agent with young, fresh, and innovative ideas. He specializes in the Hewitt-Woodway area, and currently lives and does business in the Baylor University area. He attends and serves at Harris Creek Baptist Church in McGregor/Downtown.
License: Real Estate Agent in the State of Texas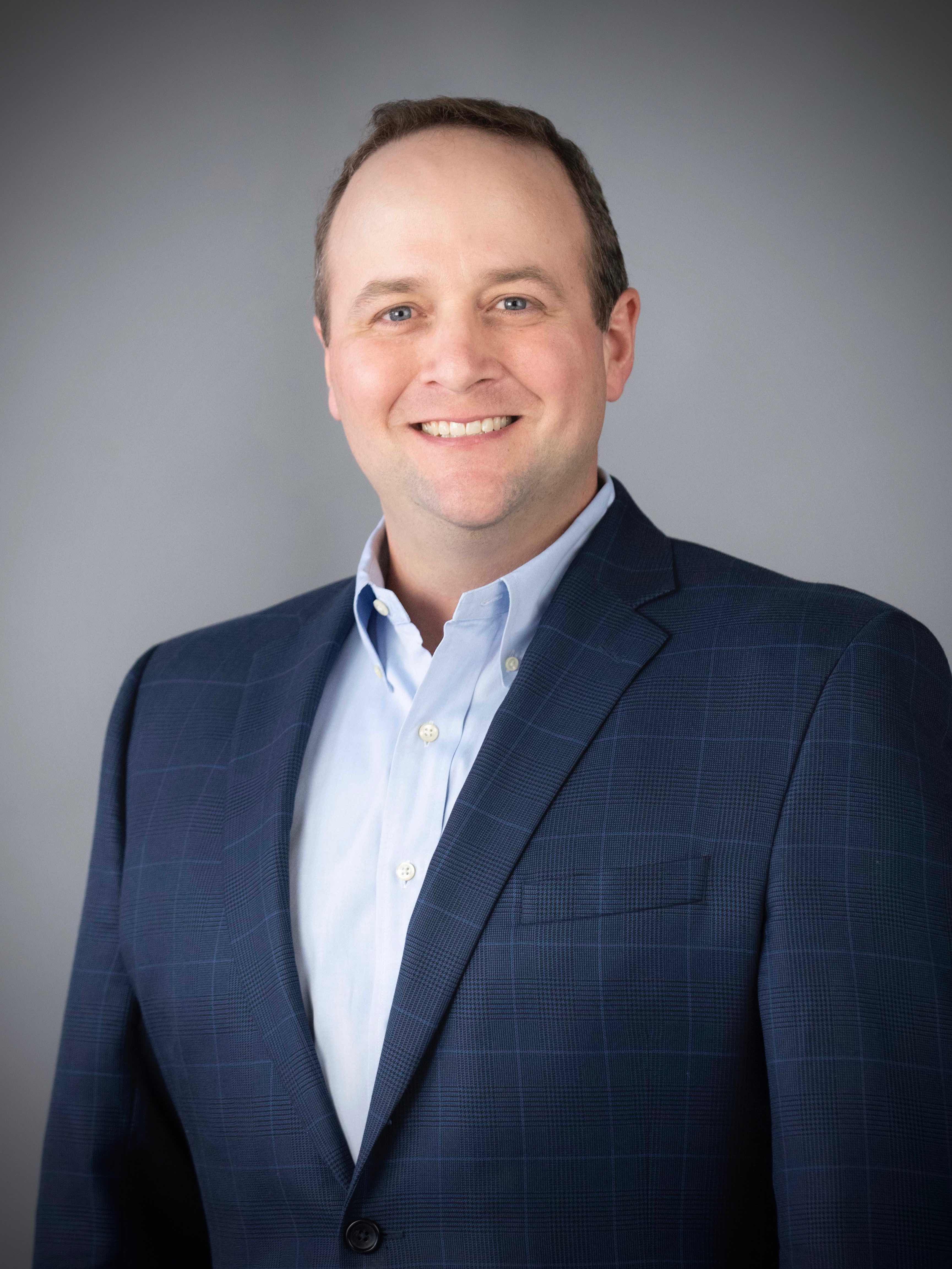 CLAYTON FELTON | REALTOR®
Clayton Felton was born and raised in Waco, TX.  He comes from a multi-generation ranching and real estate family.  After attending Southwest Texas State University and majoring in Agriculture, Clayton followed in his families' footsteps.  In 2002,  he became the ranch manager for Felton Ranch Partnerships and in 2014, he became a licensed real estate agent and partner in the ranch business.  He has overseen the daily operations of over 20,000 acres and has extensive experience with livestock, farming, hunting, fishing, and mineral, aggregate and landowner rights.  This comprehensive and first-hand knowledge give him a unique expertise to represent both buyers and sellers of any type of property.  Clayton is Married to Jenn Felton who is also a licensed real estate agent and they have 2 sons, Conlee and Tucker.
License: Real Estate Agent in the State of Texas
JENN FELTON | REALTOR®
Jenn Felton grew up in Fairfield, TX but has been in Waco for almost 20 years now. Jenn's career in real estate began in 2012 when she became more involved in her husband's rapidly growing family businesses.  She became the business manager for 4 different entities involved in cattle, farming and ranch real estate.  After gaining comprehensive real estate and business experience, Jenn decided to also become a licensed agent herself. Her unique concierge style service is key to her successful relationships. Clients know they can count on her for fast, solid answers and quick solutions to a wide range of issues that impact the buying and selling process.  Jenn is married to Clayton, who is also a licensed agent. They have 2 sons, Conlee and Tucker and enjoy staying active in the Waco Community.
License: Real Estate Agent in the State of Texas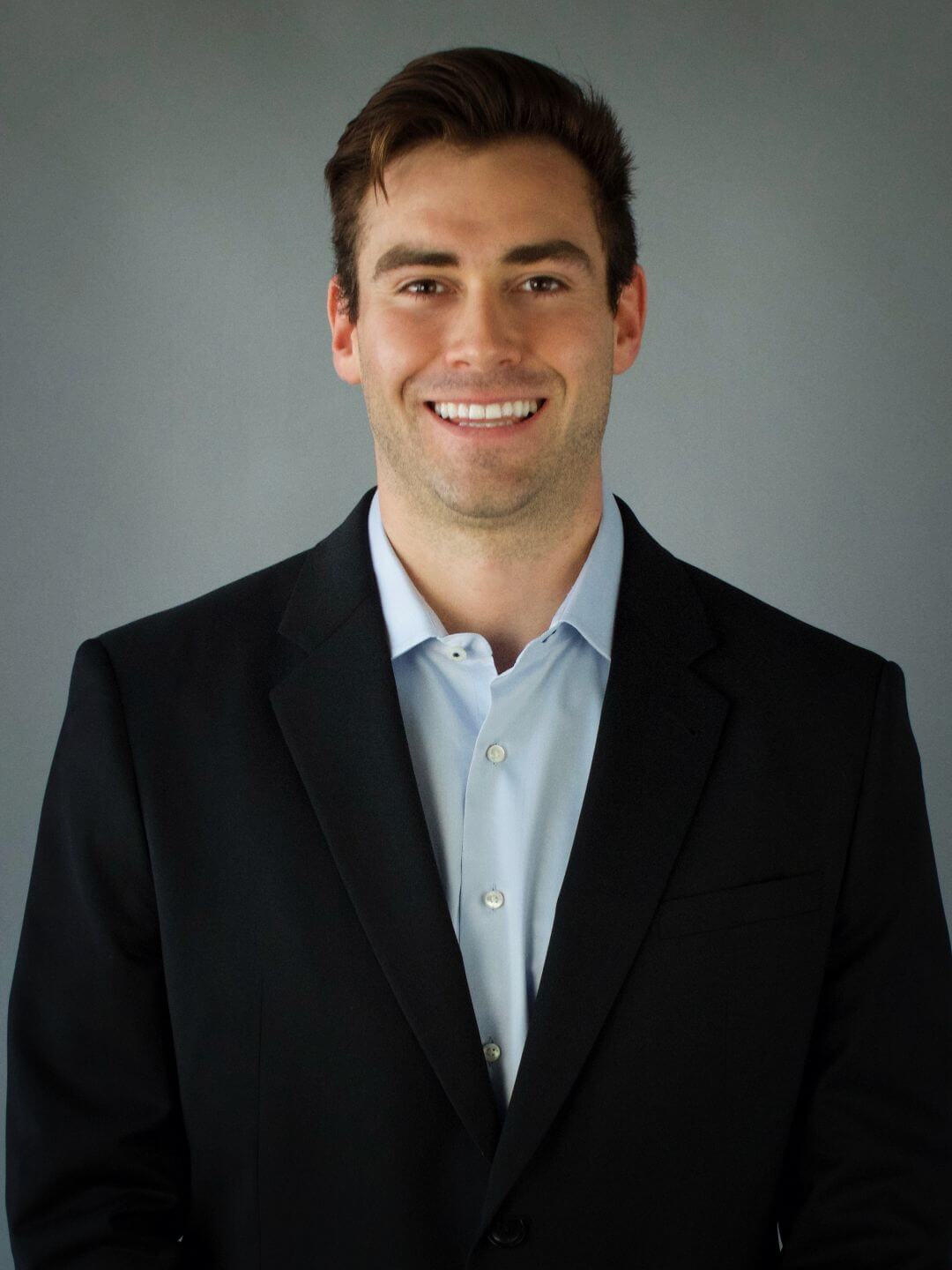 RYAN ROMO | COMMERCIAL SALES & LEASING
Ryan hails from Dallas, Texas.  After graduating from Highland Park High School in 2013, he decided to attend Baylor University where he would play baseball and study finance and real estate.  Ryan's first taste of real estate came in the summer of 2016, where he interned at CBRE working under a team that specializes in tenant representation.  There he found his love in real estate and immediately began working toward earning his Texas real estate license.  Upon graduation, Ryan decided to stay in Waco to be a part of revitalization and development of Waco, Texas.
Education: Bachelor of Business Administration from Baylor University, 2018
License: Real Estate Agent in the State of Texas