Every Turner Brothers Real Estate-owned property uses Propertyware for your service requests and needs. With each service request submission, an email detailing your repair is sent to your property manager and maintenance team to ensure your needs are met in a timely manner!
Below are some step-by-step instructions on how to submit your service request:
STEP 1:
You can access your Propertyware portal through our website! 
Go to "Property Login" then select the "Tenant Login" option. A login screen will appear then you will enter your email and password. This should take you to your Tenant Portal.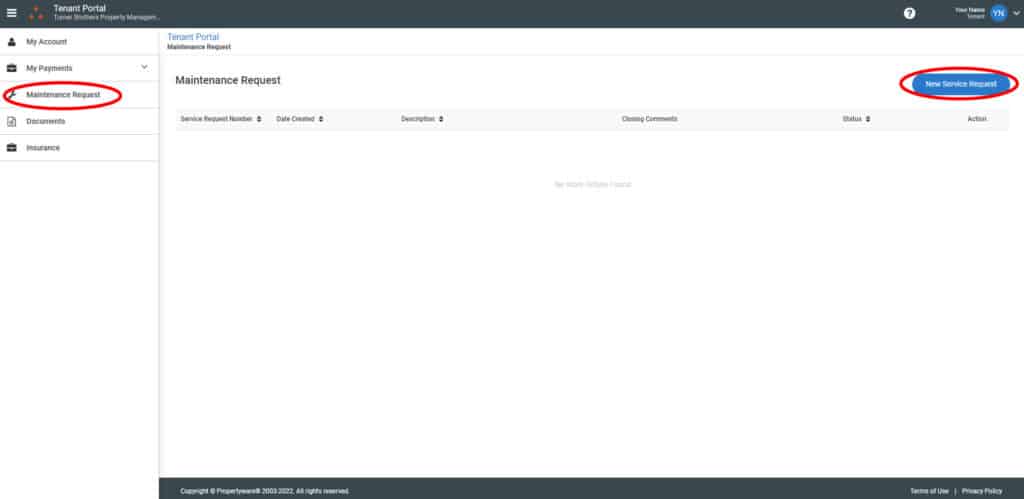 STEP 2:
On the left-hand side of the screen, select the "Maintenance Request" option. Once there, select "New Service Request".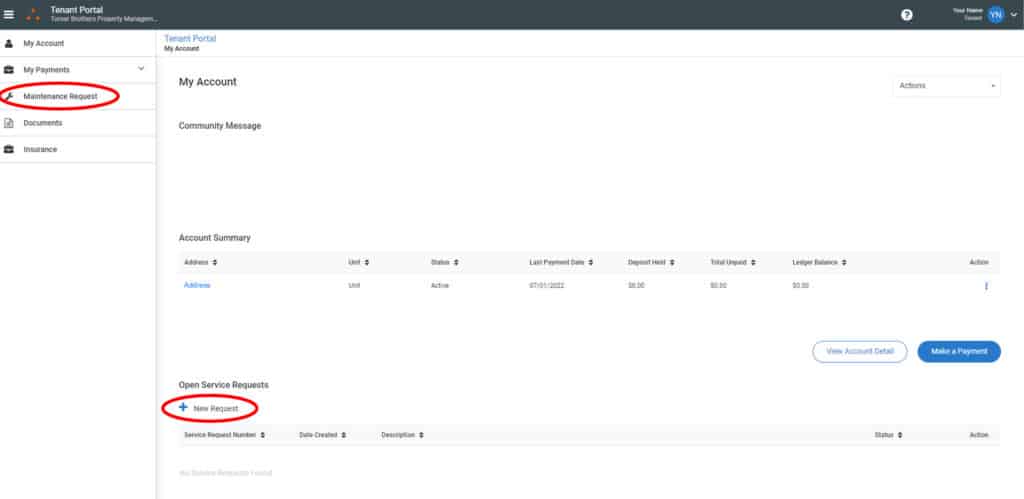 STEP 3:
Enter your information!
You'll want to select your building/unit followed by the specific location for your repair and a brief description of your issue. After that, enter your phone number, preferred email address, and pictures of the damages (if needed). 
If maintenance does not visit your building or unit, you can always contact your property manager by phone or email (email is preferred).